Prosperity within limits: is it possible?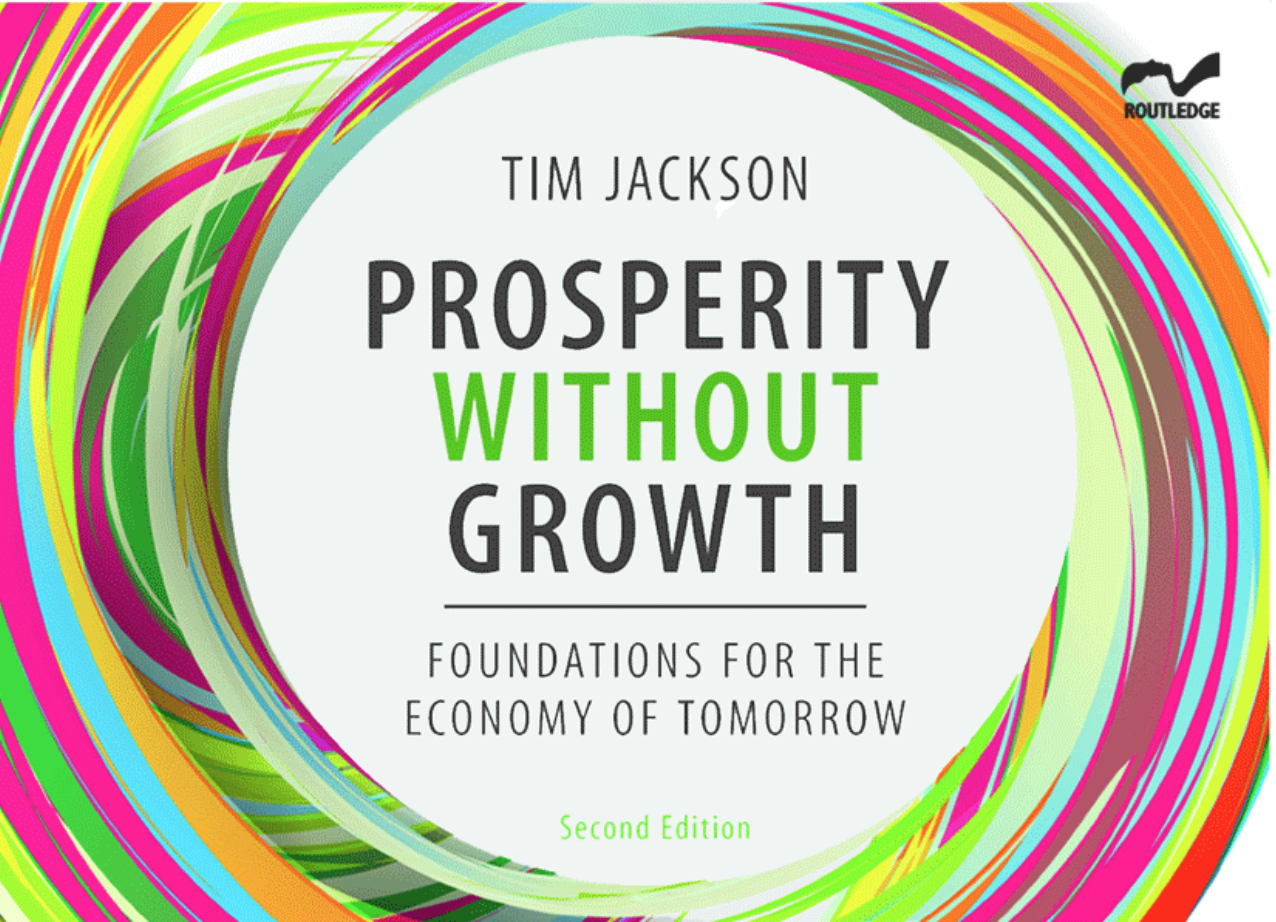 Book review by Lowik Pieters:
Prosperity without growth by Tim Jackson
It seems like the world is changing rapidly, but one thing has been stable for centuries: our need for (economic) growth. To date, the EU and the UN stick to the mantra of 'green growth', arguing that over time, our economic system will function separately from its resource demands. Tim Jackson, Professor of Sustainable Development at the University of Surrey, UK, immediately exposes that 'decoupling' material and energy input from economic growth is a myth. In his book Prosperity Without Growth, Jackson doesn't preach a post-material phantasy, he offers serious solutions to a flaw in the fabric of our economies.
Prosperity Without Growth: Foundations For The Economy Of Tomorrow was first published in 2010 and immediately gained attention among scholars and economy students: why was 'post-growth' economic thinking not part of their curriculum? When it's second edition was published in 2017, the book was no longer regarded a radical narrative. Instead, it offered a clear vision for a post financial crisis world, with proposals for changes in the financial sector.
Tim Jackson inspired Kate Raworth to write her bestseller Doughnut Economics and his book is seen as a 'landmark in the sustainability debate'. The Guardian called it a manifesto for an emerging movement that is trying to convince economists that there's more than GDP growth. In fact, GDP growth is eventually limiting prosperity because of its unequal distribution. Today, many countries acknowledge that GDP isn't a good indicator for prosperity measurements, but they seem to fear to take action on how to deal with prosperity issues differently.
The dilemma of growth
Tim Jackson's 'dilemma of growth' resulted in his book Prosperity Without Growth and several scholarly publications. According to Jackson, prosperity means flourishing, a steady state that strives for wellbeing for everyone. This isn't a very new way of thinking, though. Already in 1973 the book Small Is Beautiful was published by economist Fritz Schumacher, who urged economies to transition to regional systems, focusing on social and ecological principles. It reads like a hands-on economy focused sequel to Limits to Growth. 
In what way is this book different from Doughnut Economics and earlier publications that address the dilemma of growth? Jacksons work offers a solid theoretical background, but also includes concrete solutions to problems of capitalism (such as employee ownership, revitalization of social investment, changing investments in general). Would these solutions be the perfect answer to neoliberalism?